Mobile apps have changed the way we live our lives. From fitness to education, everything is done via apps these days. 2021 is no different. Even with the onslaught of the COVID-19 pandemic and its devastating effects, the mobile app market has seen significant growth. Apps are truly revolutionizing the way people study, work and play as well as socializing and enjoying some quality entertainment.
Let's have a look at the mobile app stats for 2021 and what this year holds for the growth of this industry.
Mobile App Downloads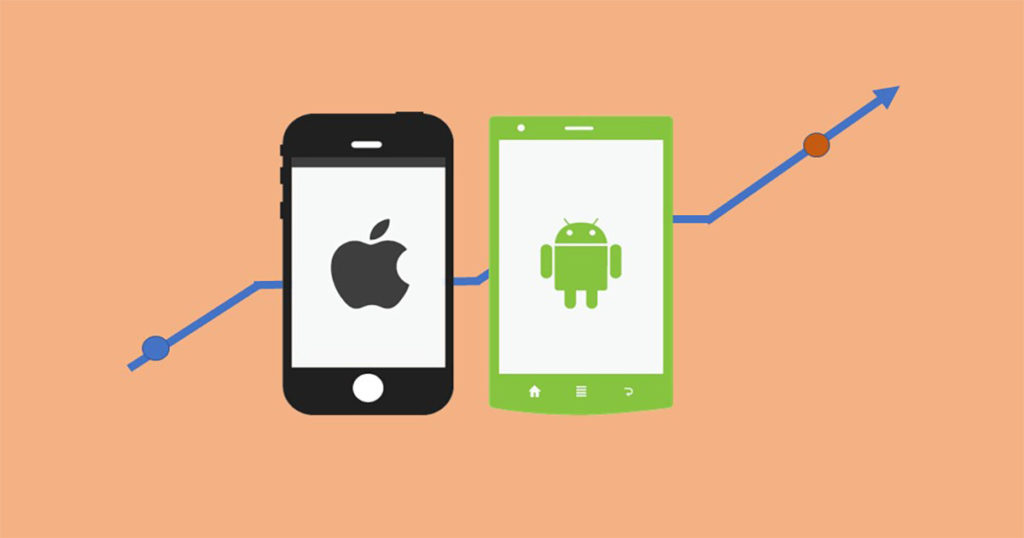 Just the last 4 years have seen massive growth in the downloads of mobile apps. From 140 billion downloads in 2016 to 218 billion in 2020, the increase has been over 50%!
Continuing this trend of explosive growth, 2021 is expected to see this number go up to 350 billion. Of this number, 196 billion downloads will be from the Google Play Store and 42 billion from the Apple App Store. The remaining 112 billion will be from third party stores running on the Android platform. Now those are some staggering numbers right there!
Average time spent on Apps daily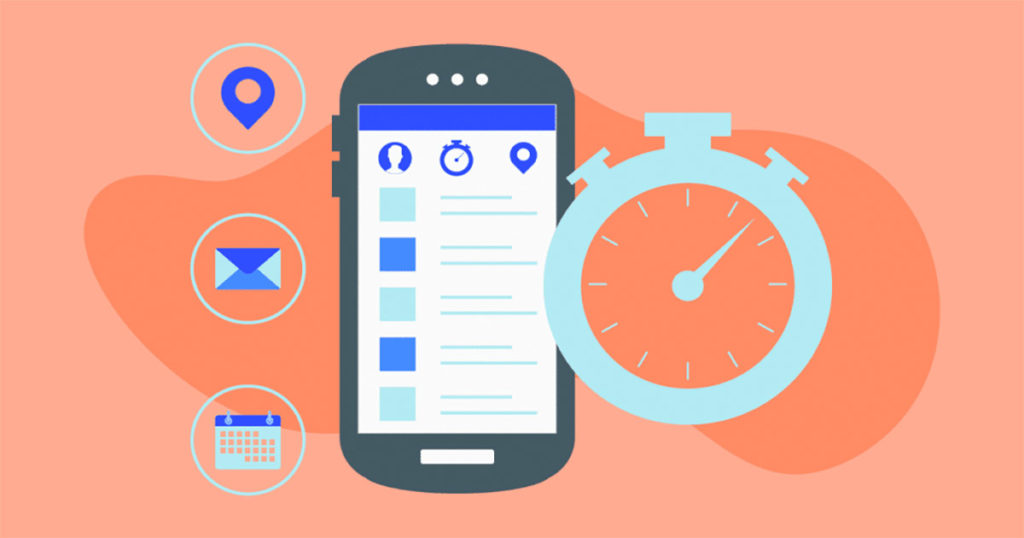 Gone are the days when a mobile app was just good for taking pictures, messaging friends and family, and calling others. Now, from studying to gaming and even business is being conducted via mobile phones. Well, to be more specific, mobile phone apps. This is why the time users spend, on a daily basis, has gone up tremendously.
For 2021, the average usage is around 4 hours per day. This is a significant increase from 30% from 2019. This is also partially because of the COVID-19 pandemic that has made people spend more time at home rather than out doing physical work.
Top Mobile Apps in 2021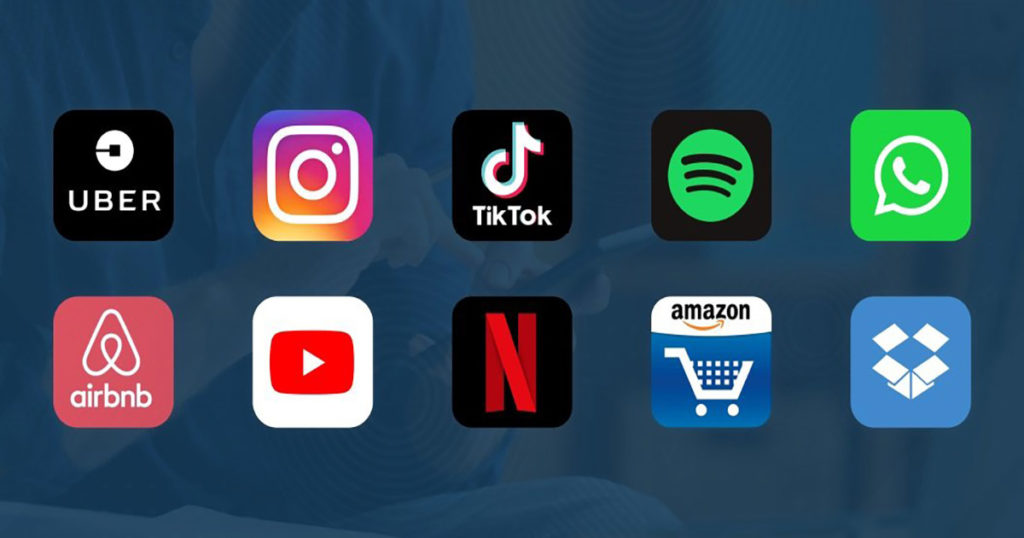 This year, we have seen some new faces in the top 10 list of downloaded apps for 2021. These included apps like Zoom that got its place because of the pandemic and the consequent lockdowns. Telegram was another breath of fresh air, and its rise to fame has been due to its stricter privacy control policies and cross-platform integration abilities.
Some consistent items on this list included apps like WhatsApp, Messenger and Instagram as well as Facebook.
TikTok has been another breakout star this year, just like in 2020. The app has seen a consistently growing user base due to its attractive and convenient features, as well as providing its users with a brand-new way of expressing their creativity.
Top Mobile Games in 2021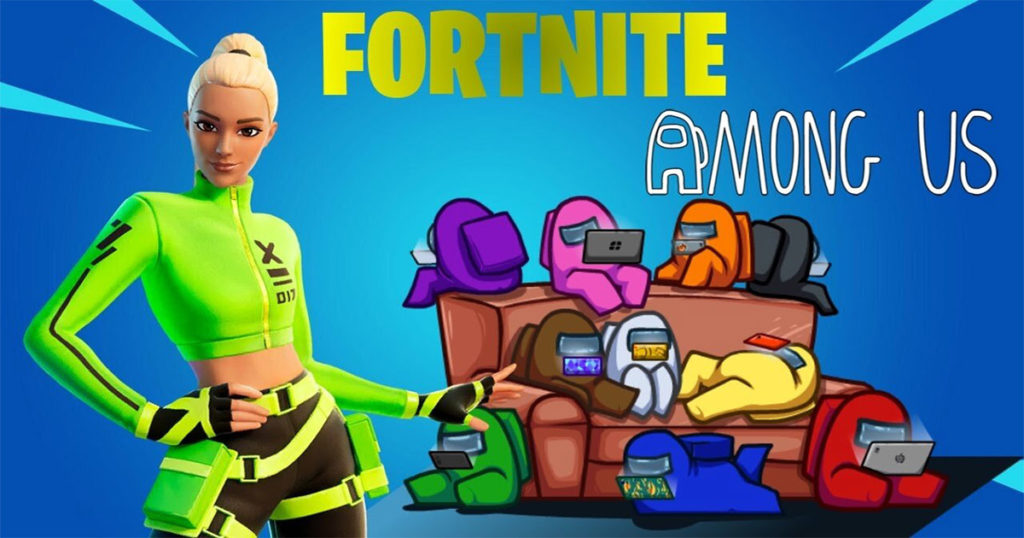 We all have a gamer somewhere inside us. With mobile, the story is no different. 2021 has been a good year for gaming thus far.
In the Android category, Among Us seems to have taken one of the top spots, even though it had been out since 2018. The game has seen a tremendous rise in popularity, particularly due to its psychological game mechanics that challenge even the strongest of friendships.
Even in the iOS category, Among Us has seen explosive growth. It has truly become a cross-platform game.
Other notable mentions in this category include games like Alto's Odyssey and Fortnite, as well as Minecraft.
Most in-demand features in apps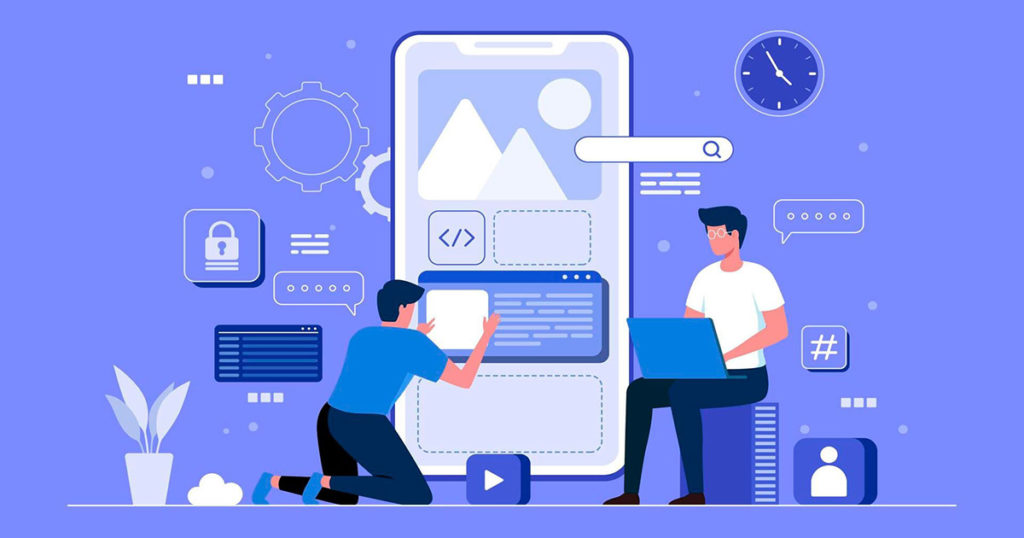 The mobile app industry has become more competitive than ever. New players will find it exceptionally hard to enter the market this time around. Luckily, there are some features so highly desirable that, if added to an app, would make it sell like hot cakes. Well what are these features then?
Putting the suspense aside, let's look at these attractive and desirable features. First of all, fast loading times. This cannot be stressed enough; app developers need to integrate their apps with modern smartphones in such a way that they can use the phone's processing and storage capabilities in an optimum manner. This would result in faster loading times, making an app more appealing to the customer. In fact, up to 70% of users will delete or abandon an app if they cannot find the loading times bearable. This is especially the case with gaming apps, particularly story-oriented ones.
Another appealing feature is, believe it or not, the app icon. Yes, this is still a thing in 2021! This is because apps have to look good on a screen when you're scrolling through your phone. Especially nowadays, when phones have storage spaces averaging in the 100s of gigabytes, your app's icon is going to be one of many on a user's screen. It has to look good there, fit the overall background and match the color scheme of your wallpaper. If it doesn't, users are going to either remove it from the home screen or delete it entirely. The book is in fact judged by its cover, in this case, the app by its icon.
Adding the ability to have a decent offline experience is also a plus. This is especially true in the case of gaming apps, where users may not always have a solid internet connection and may just want to enjoy a good story or creative mode that can be enjoyed without the constant hassle of having a stable network connection.
Conclusion
Overall, the mobile app market has seen huge growth across all mobile platforms. 2021 has been a good year for the app industry in general and with the ongoing presence of the COVID-19 pandemic, apps are opening up new ways of living and interacting with others as well as enjoying some quality lockdown time by yourself or with family.
If you have an app that you want to develop, remember, you can always contact us to help you build it.