According to Statista, the number of downloaded apps has significantly increased worldwide over the past five years. In 2016, the total number was 140 billion, which then increased to 230 billion in 2021. This is more than a 50% increase, and it's not slowing down anytime soon.
It's quite clear that the app market is quickly evolving, and it has become a crucial part of every business' market strategy. So, what does it take to create an app? Most importantly, what are the estimated costs that go into building an app?
In this article, you will learn everything you need to know when it comes to the costs that are involved in the app development process.
What are the estimated costs of building an app?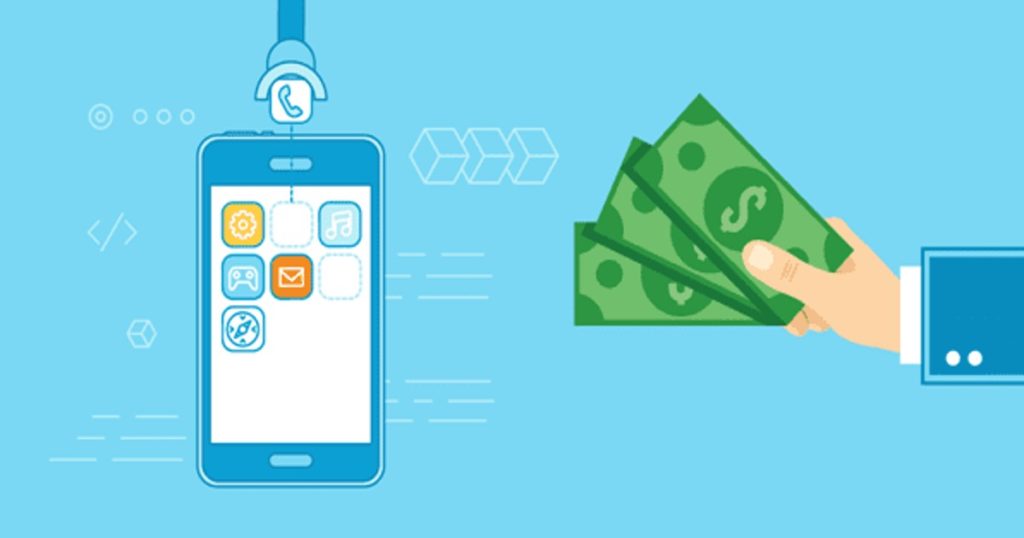 The cost of an app depends on its type. Apps come in different forms with their own estimated costs.
A simple app, like an MVP, costs between $25,000 – $60,000. It takes around 13 weeks to create.
A more complex app that has popular features will cost between $36,000 – $85,000. It takes between 14 to 26 weeks to create.
An advanced app that comes with premium features will cost between $60,000 – $150,000. It will take about 26 to 52 weeks to create.
These are very rough estimates, based on development teams across the world, and the average rates they charge. We will go further in depth in the upcoming section.
Different types of apps with their costs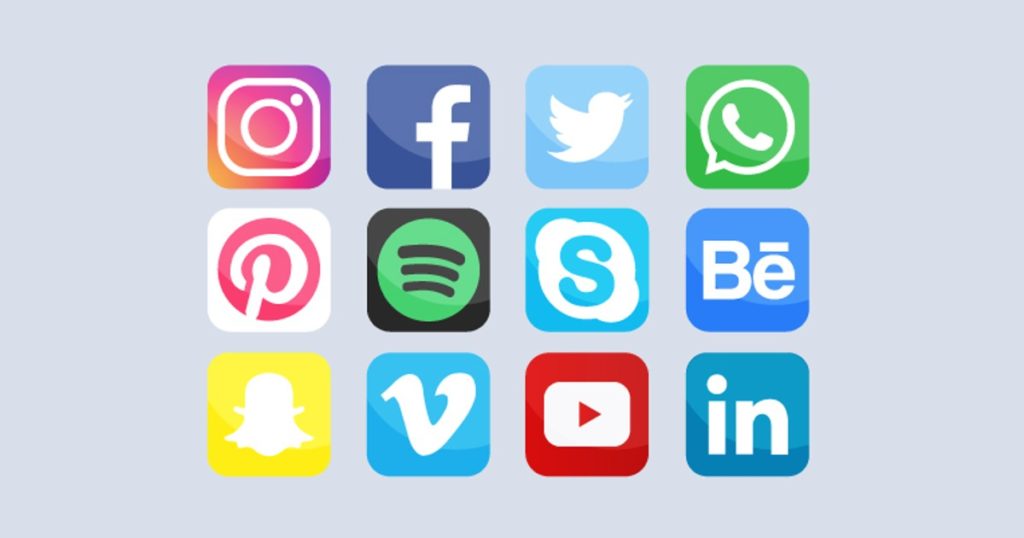 Apps have changed the way how people do business, read news, purchase products/services, and so on. Almost every business or industry now has their own app, but there is always room for a disruptor.
Here are the different types of apps along with their estimated costs
*Prices are based on development teams across the world and the average rates they charge.
1. Entertainment App
These are the apps where a user can watch shows or movies, listen to music, enjoy live matches, and so on. An app like this could cost between $100,000 – $150,000 to build.
2. Healthcare App
On average, developing this type of app will cost between $15,000 – $30,000.
3. eLearning App
eLearning apps have become increasingly popular. The cost of this type of app ranges between $150,000 and $180,000.
4. Travel App
When it comes to the travel industry, it has completely become digital. The cost for this type of app starts from $30,000 and can go over this amount.
5. eCommerce App
As more people have taken their shopping online, more brands are coming out with their own eCommerce apps. It can cost between $30,000 to around $80,000 to develop an app like that.
6. On-Demand App
These are apps that provide different services such as groceries, food, renting a vehicle, and so on. On average, an app like that can cost between $20,000 to around $50,000 to build.
What are the different factors that affect the cost of an app?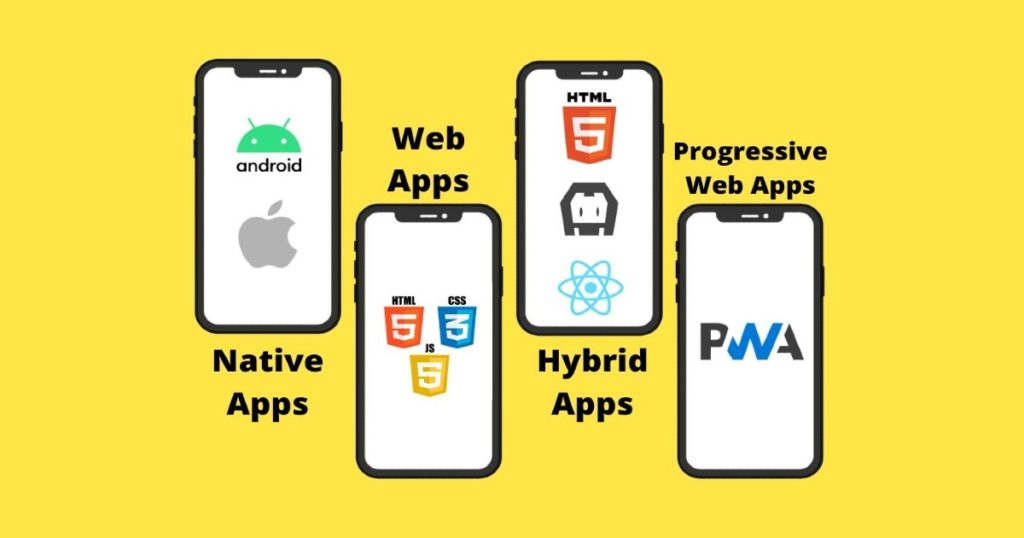 The costs mentioned above are very loose estimates when it comes to developing an app. There are numerous other factors that can impact the total cost when creating an app. Some of those major factors are listed below.
1. In-House or Outsourcing Development
Both in-house and outsourcing development come with their own benefits and drawbacks. When it comes to in-house development, one of the main benefits is that there's direct communication and full control over the team. However, some of the drawbacks include different time zones, the need for large investments, and not a lot of talent within the local market.
On the other hand, hiring an outsourcing company is another way to develop an app. This method also comes with its own benefits and drawbacks. When it comes to the benefits, there is unlimited talent available with high level of expertise, they come with lower rates, and there is no need to make large investments. When it comes to its drawbacks, there is usually a lack of personal control, language barrier, and time zone differences that can be a hassle.
2. Native or Cross-Platform App Development
The cost of developing an app also depends on whether you want to create a native app or cross-platform one. Generally, native app development involves creating an app for specific platforms such as Android or iOS. This will require you to create two separate apps, which will increase the overall app development cost.
In the case of cross-platform apps, these are the apps that work on various different operating systems using just one codebase instead of multiple ones. They cost less when it comes to app development. However, these apps tend to have a poor performance, bad user experience, and several technical limitations.
3. iOS or Android App Development
These are two of the main leading operating systems when it comes to mobile phones, iOS and Android. You can start by creating an app for one of these operating systems, if you want to test your app out in the market. Once your app starts gaining popularity among its users, you can then create an app for the second operating system.
When it comes to their costs, there is not much difference in their prices. You can work on both apps at the same time and release them together, if your budget allows it.
4. Visual Design
The design of your app is the first thing that users will see, hence here's your chance to make a good first impression. When it comes to the UX and UI design, it can cost on average *$5,000 or more for about twenty app screens. Plus, the design cost depends on different factors like the visual's complexity, complex illustrations, number of screens, branding, and the requirement for custom elements.
5. Costs for maintenance of the app
Every app needs maintenance once it has been out in the market. When talking about app maintenance, it will cost the app owner about *$20,000 on a yearly basis. App maintenance involves fixing bugs, improving app performance, upgrading to the latest version of the operating system, adding new features, and so on.
Hence, when planning out the budget, it is important to keep maintenance costs in mind as well.
6. Features
The cost of developing an app is hugely based on what features you are looking to implement within the app. Certain features take longer to perfect due to their complexity as compared to the standard ones.
Listed below are some of the standard features that can be found in different apps.
User Login
Hardware features e.g., Bluetooth, Camera, GPS, NFC, etc.
Data encryption
Geolocation
User engagement e.g., push notification, social media sharing, SMS, email, and so on.
Different forms of payment methods like Credit Cards, PayPal, Google Pay, Apple Pay, etc.
Cross-device synchronization
Conclusion
Developing an app is an expensive endeavor that needs proper planning and preparation. As seen in this article, various factors impact the total cost of an app, including where your development team is located.
It always helps to do more research by talking to the right people and getting their feedback. But by creating an effective business plan and executing the app diligently, you can build an app that will be loved by everyone.
If you are interested in developing an app, you can always contact us to help you build it.