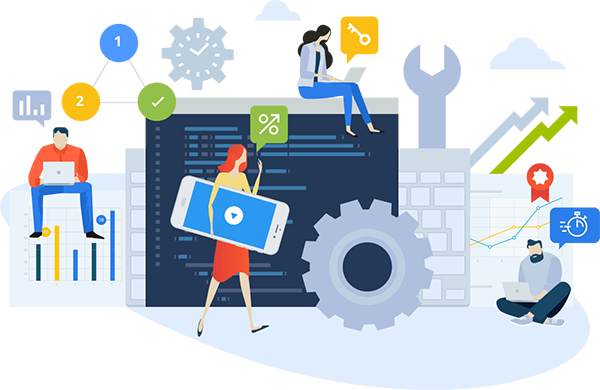 Our Web Services
We craft supremely functional websites and applications engineered for stability, performance, and long-term adaptability.
WordPress & Webflow
Our development team has built hundreds of websites that have given our clients amazing results. A website is a necessary tool for nearly every business. We design top-notch responsive sites with care given to everything from content, colors, typography, to custom UX/UI design.
Custom Web Development
We can also build custom web applications to your specifications. We work to make our websites beautiful, functional, and intuitive. We use NodeJS and ReactJS to create fantastic online interfaces for modern web apps, which allows us to create a seamless user experience.
Copywriting & Editing
Good websites, even beautiful ones, require great writing. Writing for the web can be a tricky business, but don't worry, our amazing team of copywriters can write in the perfect voice that will resonate with your target audience.
Shopify & Magento
Well executed e-commerce solutions require excellent user experience and expert technical solutions to get customers to purchase. We build stores that not only look great but are successful in producing high volume sales.
Brand Identity & Logo
Going beyond just coming up with a nice name and a logo, we have a unique approach to new brand launches through its idea based brand definition and positioning. We create iconic identities and build strong emotional connections that attract, educate, and inspire your target audience.
Dedicated Support
We provide a dedicated account manager for each of our accounts along with on-staff experts in design & development. The bottom line is we care. We care about our clients and our reputation.





Request FREE Consultation ✅
Fill out the form below ⬇️