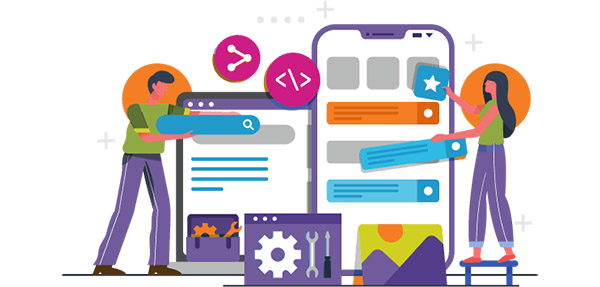 Your App Development Partner
Build solid and scalable apps with a partner who understands the journey.
iOS Apps
We develop robust applications using native programming languages like Swift. Crafting stunning iPhone apps, we ensure that every pixel is in its rightful place to create a crisp, clean, and functional design.
Swift
Created by Apple, Swift is the perfect programming language for iOS app development. Swift is the language of choice if you need to build an app with fast performance and rich functionality.
Android Apps
We provide your users with top-quality mobile apps written in Kotlin. Android's accessibility as an open-source platform makes it the most commonly found operating system on mobile phones across the world.
Kotlin
Kotlin is extremely concise and easy-to-understand. As a result, developers spend can less time making heads or tails of long code and focus on improving features that are actually crucial to your business.
Web Apps
We work to make our websites beautiful, functional, and intuitive. We use NodeJS and ReactJS to create fantastic online interfaces for modern web apps, which allows us to create a seamless user experience.
React Native
React Native allows you to focus on growing your business by saving resources while building a high-quality, fast, and responsive mobile app that can be used across both iOS and Android devices.



Request FREE Consultation ✅
Fill out the form below ⬇️