In their recent announcement of Leader Awards, Clutch named Cosmico Studios as a leading app development company in Florida! For context, Clutch is a business platform that helps buyers connect with the best-fit agencies or consultants they need to tackle their next big business challenge.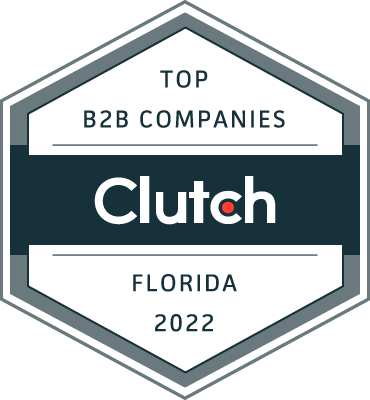 The Leader Awards are only granted to the highest-performing B2B companies, so we're incredibly gracious that Clutch has recognized our merit and top-tier work. Receiving this award is no small feat, and we're incredibly appreciative of this recognition.
"Clutch has been one of the top resources that we have been proud to be a part of. We are very honored to receive this award and look forward to supporting Clutch for years to come. Thank you for the continued support!" – Kenneth Metral, CEO, Cosmico Studios
We credit this success to our wonderful clients' continued support and trust. Their client's success is why we continue to provide top-notch services. Take a look at what they had to say about working with us:
"We're impressed with Cosmico Studios' communication skills, and it's the main reason why we continue to work with them." – Pierre Jebian, Director, Humidif Group
No matter your product or service, you have a story to tell. And, we're the best agency to tell it. Contact us now to start on your new project.