In the past, building a website required a lot of effort. There would be numerous factors that would go into the creation of an effectively-working website. However, that has greatly changed. Nowadays, creating a website is an easy job, as long as you know the basics. In the past couple of years, a lot of new website builders have launched in the market, hence pretty much everyone who needs a website of their own can now build one with a little bit of help. One of those website builders is called Webflow, where you can have your own professional website in a matter of a couple of minutes.
Compared to other website builders that don't often meet the mark, Webflow is said to be a lot better. It is considered as a web design tool that helps users in designing, building, and launching responsive websites. It is seen as a complete Content Management System (CMS) similar to another famous website builder, WordPress. Moreover, Webflow does not require the need of coding or debugging, when it comes to building a website.
Why Should You Use Webflow To Build Your Website?
Webflow launched in 2013 and soon became the ultimate tool for creating responsive websites. Unlike other website builders and DIY software, Webflow is created to surpass all of them when it comes to flexibility, performance, and ease-of-use.
Here are top 5 reasons why you should build your website on Webflow.
1. It Is Free To Use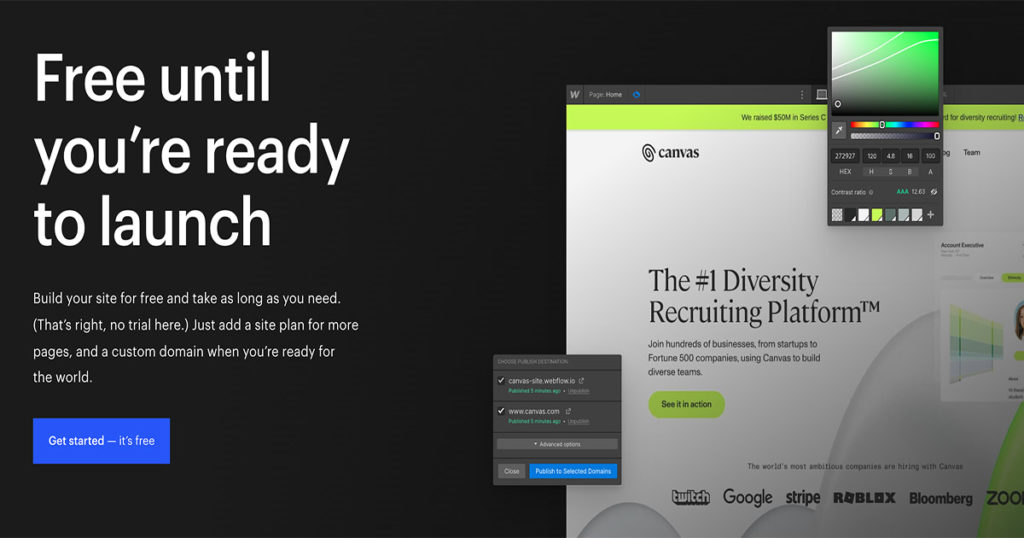 This is a remarkable aspect of Webflow that anyone can build their own website for free. However, there is a premium version a user can purchase where they will get more features for their new website. But the free version itself is a great place to start, as it has enough features to get a new website going. Moreover, Webflow's paid plans are also known to be quite economical.
2. There Are Numerous Innovative Features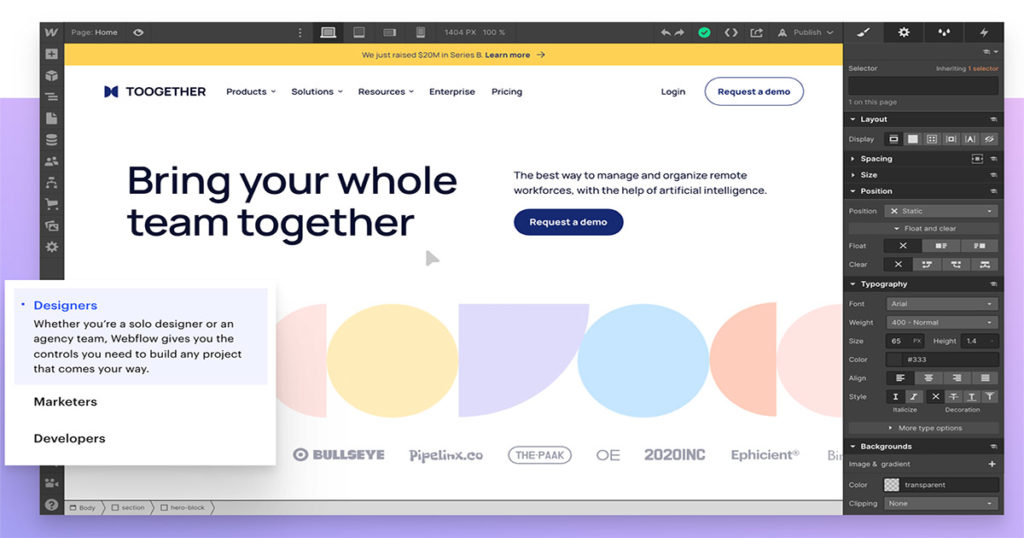 The features alone are a major factor that attracts a lot of users to build their new websites on Webflow. The website builder comes with a drag-and-drop tool, which is quite good and easy to use. Plus, it is also supported by JavaScript, CSS, and HTML. Another great factor is that a user does not need to have any coding knowledge in order to create their own website. They can easily create their website through Webflow, whether they want an ecommerce website or a static website.
Furthermore, users who want their new website to appear on top of Google, have the ability to rank higher. With advanced SEO controls, a user can easily create an SEO-friendly website. Also, there are hundreds of responsive and unique website templates to choose from.
3. It Comes With Different Plans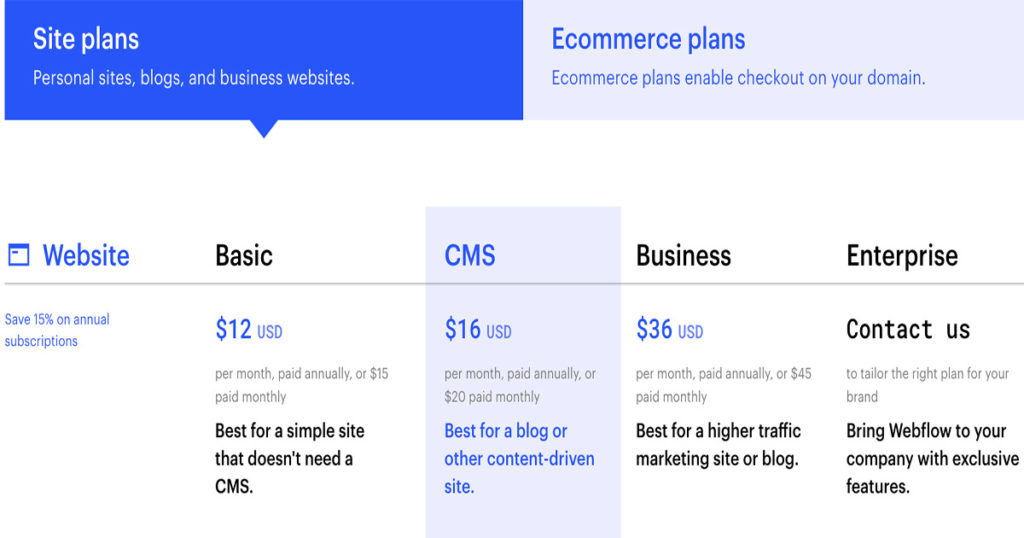 In addition to its free plan, there are several paid plans a person can choose from when building their website on Webflow that fits their budget. All of their main plans are divided into two main categories:
Site Plans: This is for their basic website design templates plus direction.
Account Plans: This is for their advanced website design that comes with advanced add-ons and features.
Plus, each of these categories is further divided into more parts in order to provide better customizable options.
4. It Is More Secure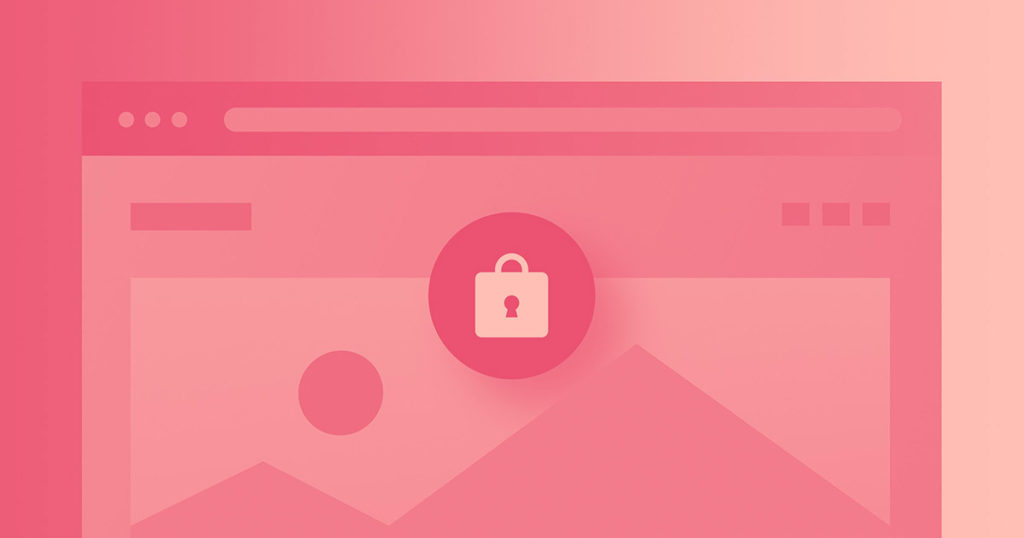 With the Webflow website builder, users will get a high level of security. Every plan offered by Webflow comes with a free SSL certificate. This means that within Webflow, no other person can access a user's backend without their permission. When it comes to keeping things safe, Webflow follows all security standards so that it can offer a secure website hosting platform for its users.
5. It Is Easy To Use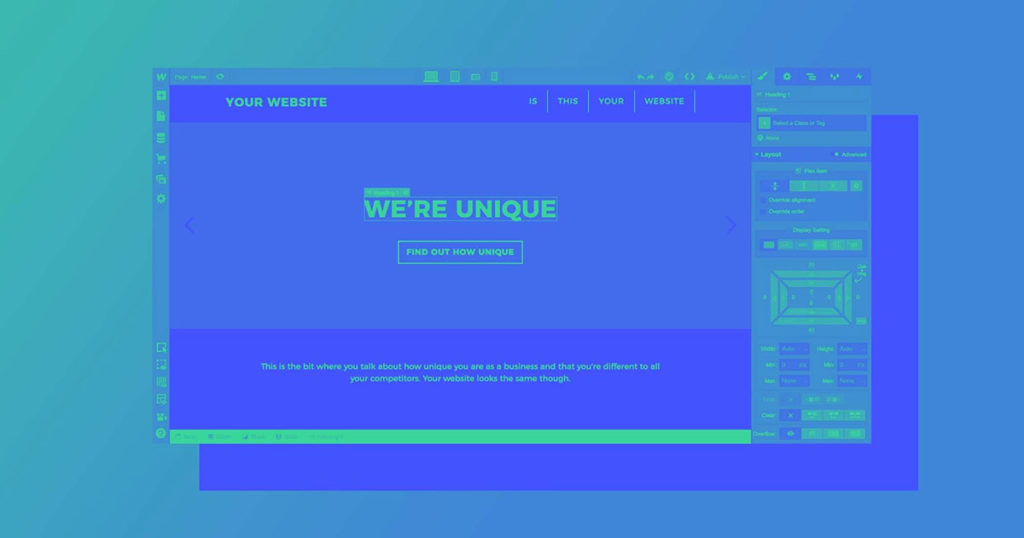 The fact that Webflow is easy to use is another reason why it is seen as a great website builder. Initially, the interface might look a bit complicated. But, once a person starts to use it, they will realize how simple and easy it is to use. There is no hassle and a user doesn't have to worry about any code. All they have to do is drag and drop. Moreover, it offers a simple UI and UX design, supports more than two thousand fonts, and has some complex customization options. On the other hand, Webflow does not come with plugins like its competitors, but there is no need for them since there are a lot of features already built-in.
Who Can Use Webflow?
Basically, anyone who needs a website, whether for themselves or for a company, can take advantage of Webflow's website builder in order to create a professional-looking website for themselves. Individuals who are in need of just one website will have to pay for hosting and choose from the many plans that Webflow has to offer.
When it comes to freelancers and designers, who build a lot of websites, they can use Webflow as well in order to craft their projects. If a certain team is looking to build websites, there are several collaboration tools and bulk prices on web hosting available on Webflow. Moreover, there are numerous templates available on Webflow for businesses looking to create an ecommerce website, which offers an abundance of features such as custom product pages, custom product grids, check-out pages, custom shopping carts, and so on. There is something for everybody when it comes to building a website on Webflow.
Conclusion
There is a reason Webflow is highly popular among users who have created their websites through this platform. It is considered as a full-featured website builder for all types of websites.
In addition to being a powerful tool, it comes with fully customizable templates that a user can utilize in order to create their own unique website. Some of its advanced features require a learning curve, hence users will find detailed video tutorials on Webflow's website as well. There are numerous resources customers can use, which makes Webflow an easily-accessible yet innovative website builder.
Are you looking to build a website on Webflow? We are a team of professional Webflow developers that can help you build it, you can always contact us to find out more.
Did you find this article useful? Let us know in the comments below.